Full project name:
Rate control and morphosynthesis in magnesium phosphate cements role of additives
Project Details
Magnesium phosphate cements have attracted interest as alternative binders in civil engineering, for waste encapsulation, and as biomaterials. The fast reaction rates, high heat release and brittleness, are detrimental to the properties and don't allow for enough working time. New additives are tested to modulate the reaction rates, the release of heat and modify its microstructure. Their mechanism of action is investigated in order to propose solutions.
Principal Investigator

Dr. Alberto Viani

Team

3 Researchers, 1 post-doc, 1 Ph.D. student

Duration

2020-2022

Research area

Chemically bonded ceramics, chemistry of alternative cements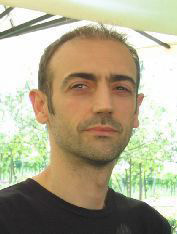 Dr. Alberto Viani
Principle investigator
Current position: Head of Laboratory of Materials analysis at the Institute of Theoretical and Applied mechanics of the Czech Academy of Sciences
Main field:
Traditional and chemically bonded ceramics, materials for cultural heritage conservation.
Fields of interest and expertise: Investigation of relationships microstructure-properties applying spectroscopic, synchrotron- and neutron-based techniques.
Role of MGML in the Project
MGML furnace for high temperature was used to burn at 1600 C MgO, the source raw material for the formulation of the cements studied.
Back to project list