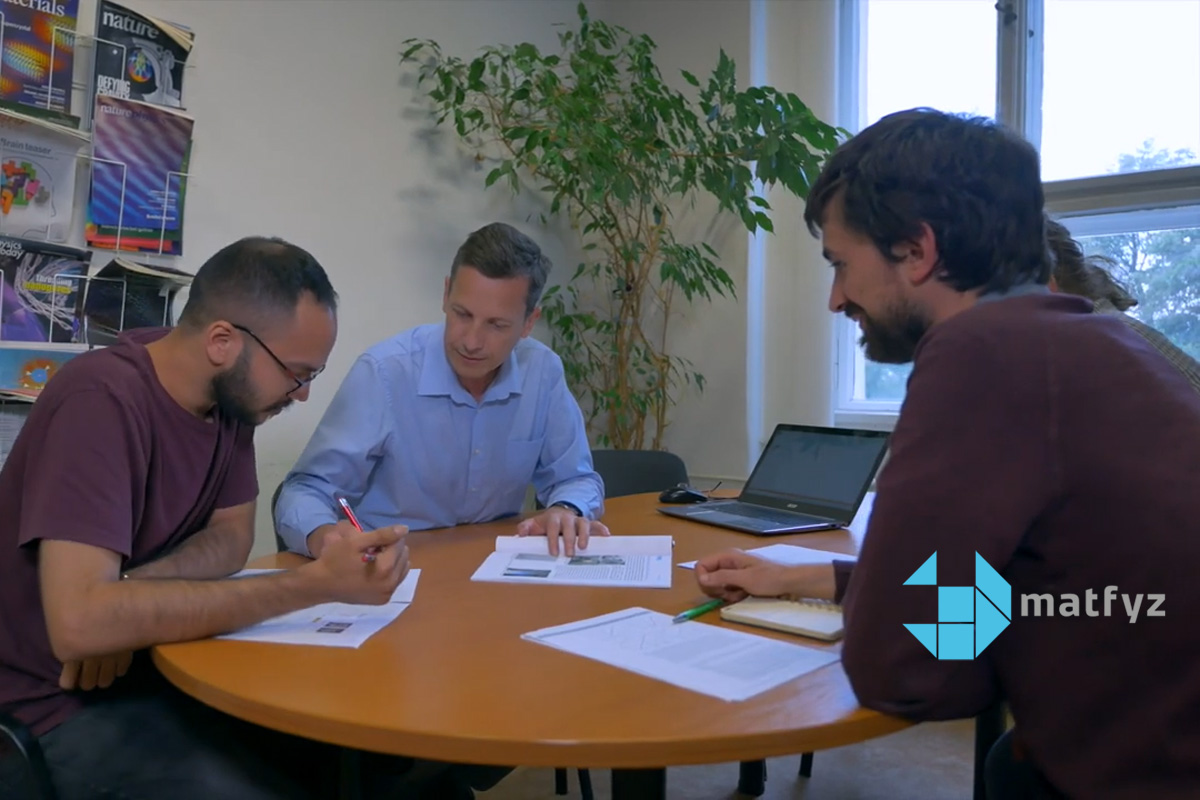 After long covid restrictions students appear again on-site on the faculty for the new scholar year. MGML in cooperation with DCMP offers a variety of theses related to:
Crystallography, materials' structure
Materials studies at extreme conditions (cryogenic temperature, high magnetic fields etc.)
Magnetism or superconductivity
Low dimensional or frustrated physics
Condensed Matter theory or machine learning
Additionally, Faculty of Mathematics and Physics opens a call for Students' grants (Studentské fakultní granty). The projects mostly aim for 1st- and 2nd-year bachelor students, however, students in any stage of their studies may apply.
MGML offers a variety of theses related to the all areas of in-house research.
This is an excellent opportunity for the early involvement of the students in real research projects. They become members of the scientific teams allowing them to gain a personal hand-on experience in top-level condensed matter physics.
Mounting samples for the measurement.
Working under protective atmosphere.
Accurate sample manipulation using robots.
For more information about the projects contact the project supervisors, or if you are interested in the specifically tailored project feel to contact us directly: Dr. Pavel Javorský (☎ 1353, javor@mag.mff.cuni.cz) (head of the MGML and DCMP), Dr. Klára Uhlířová (☎ 1482, klara@mag.mff.cuni.cz) (material synthesis) or Dr. Jan Prokleška (☎ 2772, prokles@mag.mff.cuni.cz) (cryogenics).