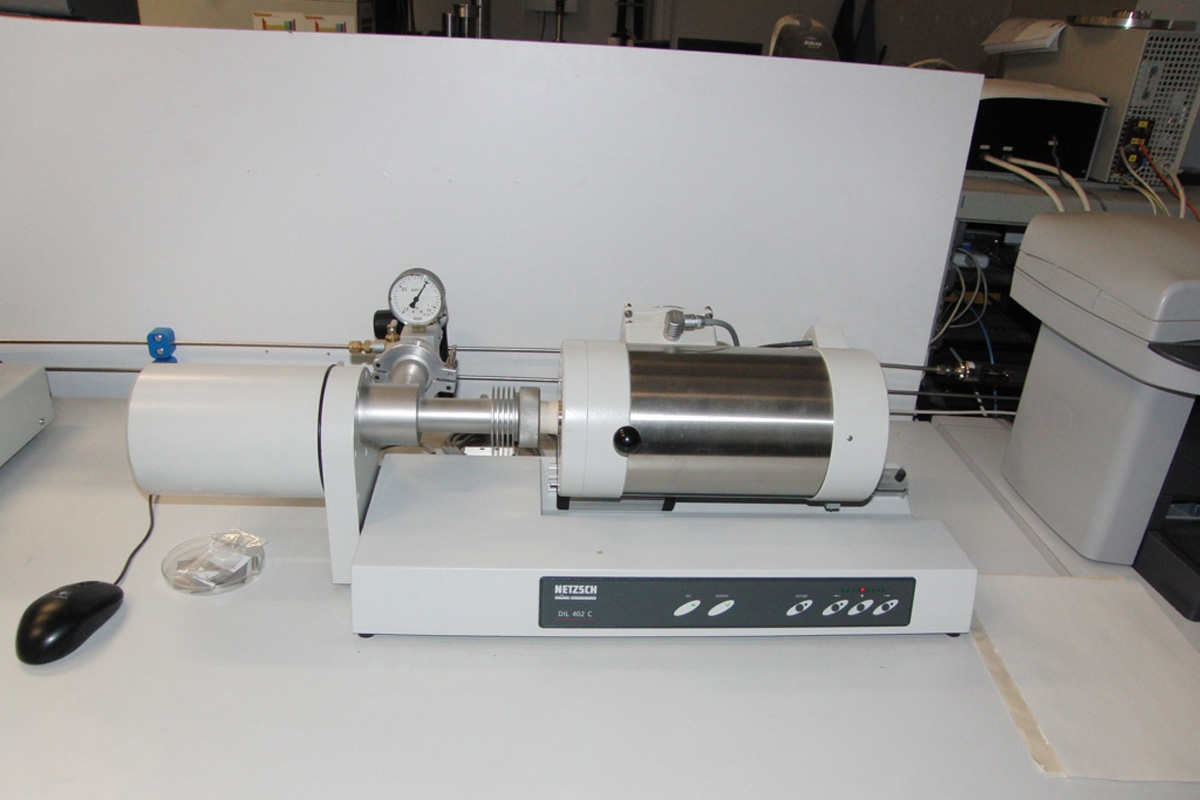 Typical applications
Dilatometer yields precise information on the expansion or shrinkage during thermal treatment providing insights into behaviour of solids, powders as well as building materials.
Pushrod dilatometry is a method for dimensional changes versus temperature or time while the sample undergoes a controlled temperature program.
The thermal expansion of the sample during heating, cooling or under isothermal conditions is detected by the capacitance displacement system which the pushrod is connected to.
Sample environment
The horizontal design of the dilatometer with motorized pushrod and easy to move furnace make it simple to place samples on the special sample supports in the recess of the tube-type sample carrier, even with less than ideal sample geometries. A thermocouple in direct proximity to the sample yields reproducible temperature measurement. A software c-DTA® allows a calculation of effects in the sample as well as determination of length change in accordance with DIN 51045.
Highest temperature
1600 °C
Technical specification
Netzsch Dilatometer DIL 402 C with high temperature furnace
| | |
| --- | --- |
| Type | Horizontal pushrod dilatometer |
| Temperature range | 25°C-1600°C |
| Heating rates | < 5K/min |
| Temperature precision | 0.1K |
| Sample holder | aluminum oxide |
| Sample length | max 25 mm |
| Sample diameter | max 12 mm |
| Static atmospheres | air, helium, vacuum |
| Vacuum tight | up to 10-2Pa |
| Measuring range | 500 µm |
| Contact pressure | 30 cN |
Gas flow meter and valve for purge gas
Equipped with either rod or tube sample holder
Special crucible for testing pasty and powdery samples