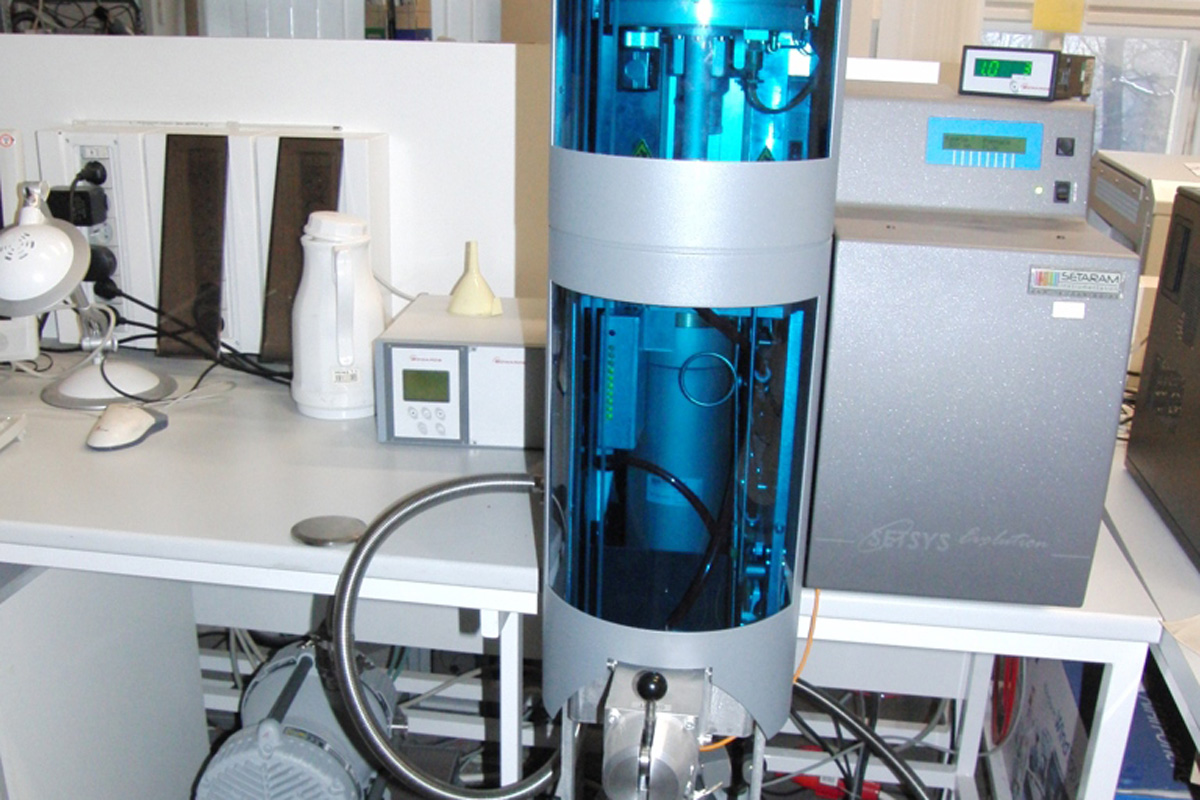 Typical applications
DSC, DTA and TG include studies of phase transformations, reaction between material and gas, determination of the fusion heat during thermal treatment providing insights into behaviour of metals, alloys, reaction solids, polymers etc.
Mostly, we measure DSC/TG signal of intermetallic compounds.
Sample environment
The furnace has a cylindrical shape. The heating element is made up of a graphite tube and a graphite sleeve which insulates the element thermally. The furnace covers applications from ambient to 2400 °C.
A thermocouple is placed in the analysis chamber of the furnace. Temperature measurement and control is ensured by the controller integrated in the structure. The operation temperature is adjusted by changing the control thermocouple.
Highest temperature
2400 °C
Technical specification
Simultaneous TGA/DTA and TGA/DSC Thermal analyser
| | |
| --- | --- |
| Temperature range | 25°C-2400°C (various types of thermocouples) |
| Usual heating rates | 0 to 30°C/min |
| Dynamic atmospheres | helium, air (others atmospheres are optional) |
| Measured signal (Heat flow) | µV or mW |
| Crucible | alumina, graphite or tungsten |
| Crucible parameter | 90 µL, (diameter 4.5 mm and height 8mm) |
| Sample weight | up to 100 mg |
| Range resolution | 0.0023 µg |