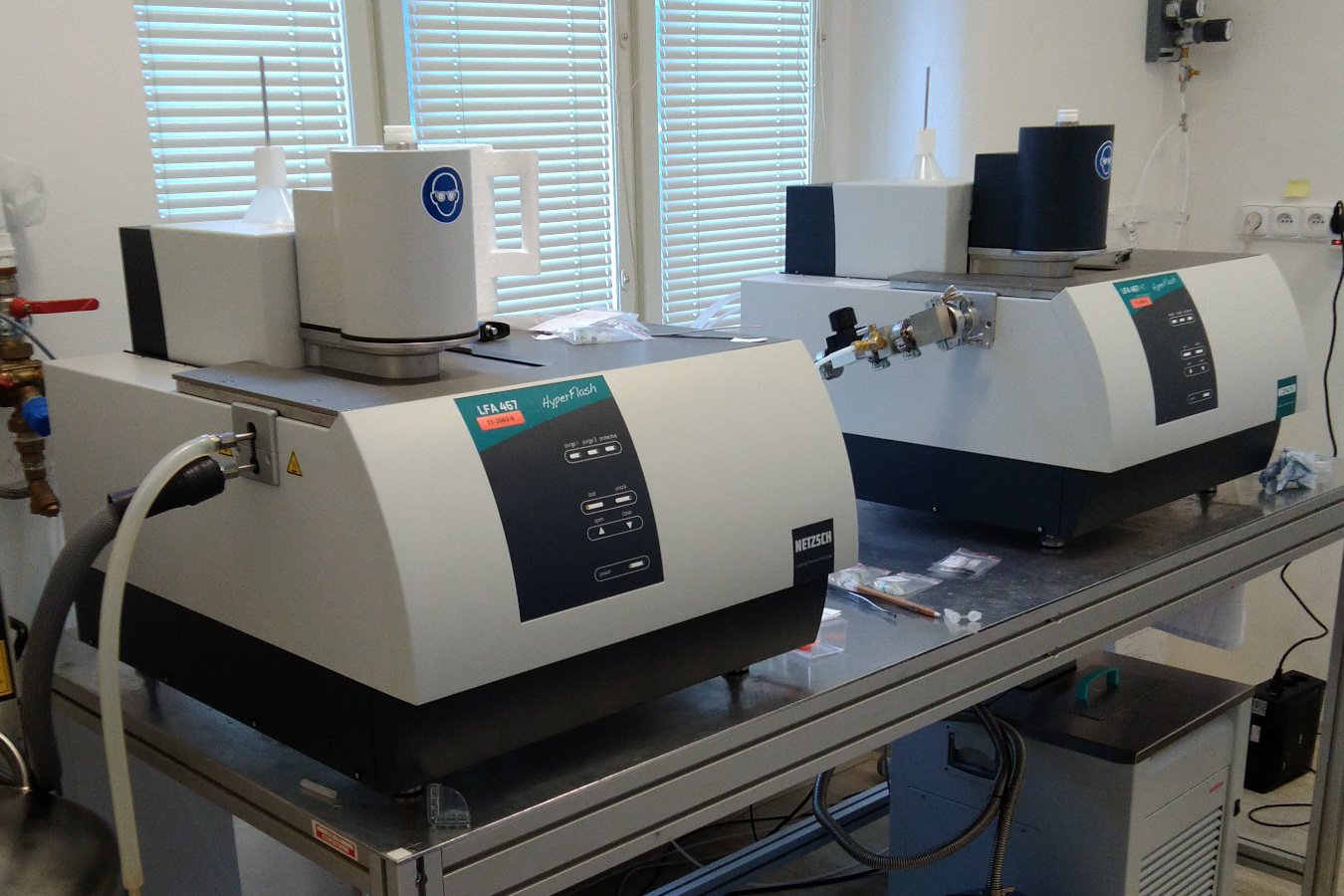 Typical applications
The set-up allows the measurement of basic thermodynamic and thermal properties in the vicinity and above the room temperature.
Available methods
The Light Flash (LFA) technique is a fast, non-destructive, non-contact, and absolute method for determining these thermophysical properties, including specific heat.
Sample environment
The sample is placed in a controlled atmosphere.
Highest temperature
1400 K
Maximum magnetic field
0 T