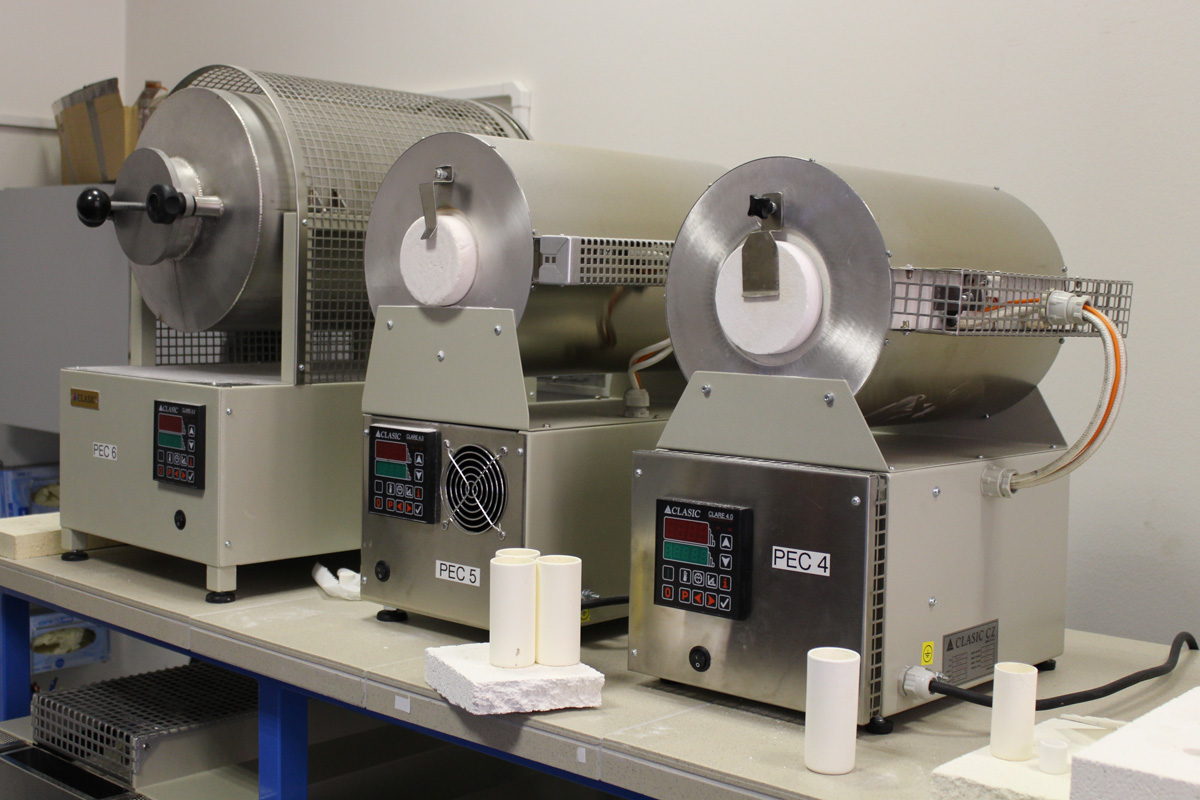 Typical applications
Two types of laboratory furnace are available: Tube furnaces which are used for annealing and box furnaces which are mostly used for sample synthesis in crucibles and solution growth method. All furnaces have programmable temperature profiles.
They can be used for Solid state reaction, synthesis from melt, solution growth and annealing.
Technical specification
The furnaces can heat samples at ambient pressure (one tube furnace can be flushed by inert gas). Samples are usually protected by sealing in borosilicate or fused silica tubes (limiting the maximum temperature which can be used).
Maximum temperature 1200 – 1300 °C