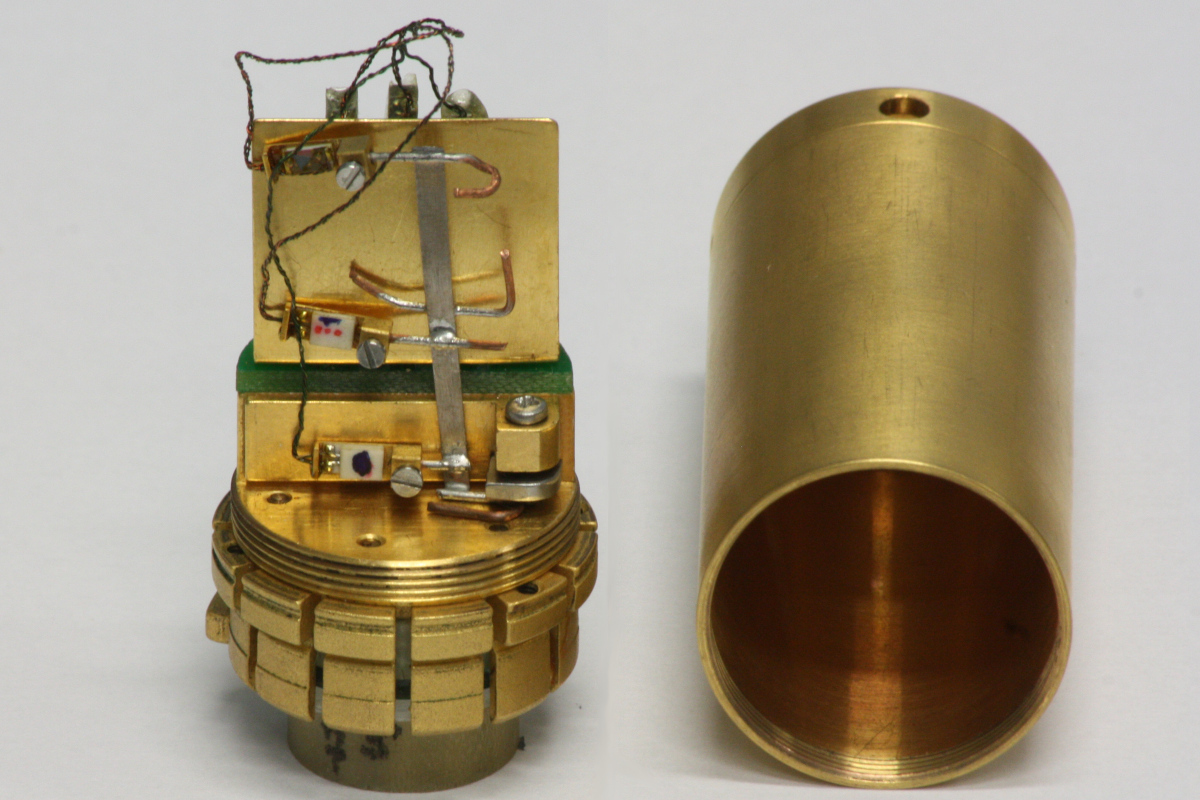 Method description
In addition to the electrical transport the thermal transport allows gaining additional information about the lattice, carriers types and concentrations, and possibly bringing information about the density of states at the Fermi level.
During the measurement a finite temperature gradient across the sample is established using given power, the temperature (and voltage in the case of thermopower) difference is measured and evaluated. Depending on the nature of material either thermometers are directly attached or thermocouples as an alternative approach may be used.
Fig. 1: Temperature dependencies of the total measured thermal conductivity κ(T) of single-crystalline LaPt2Si2 along principal directions, Phys. Rev. B 100, 064103 (2019).