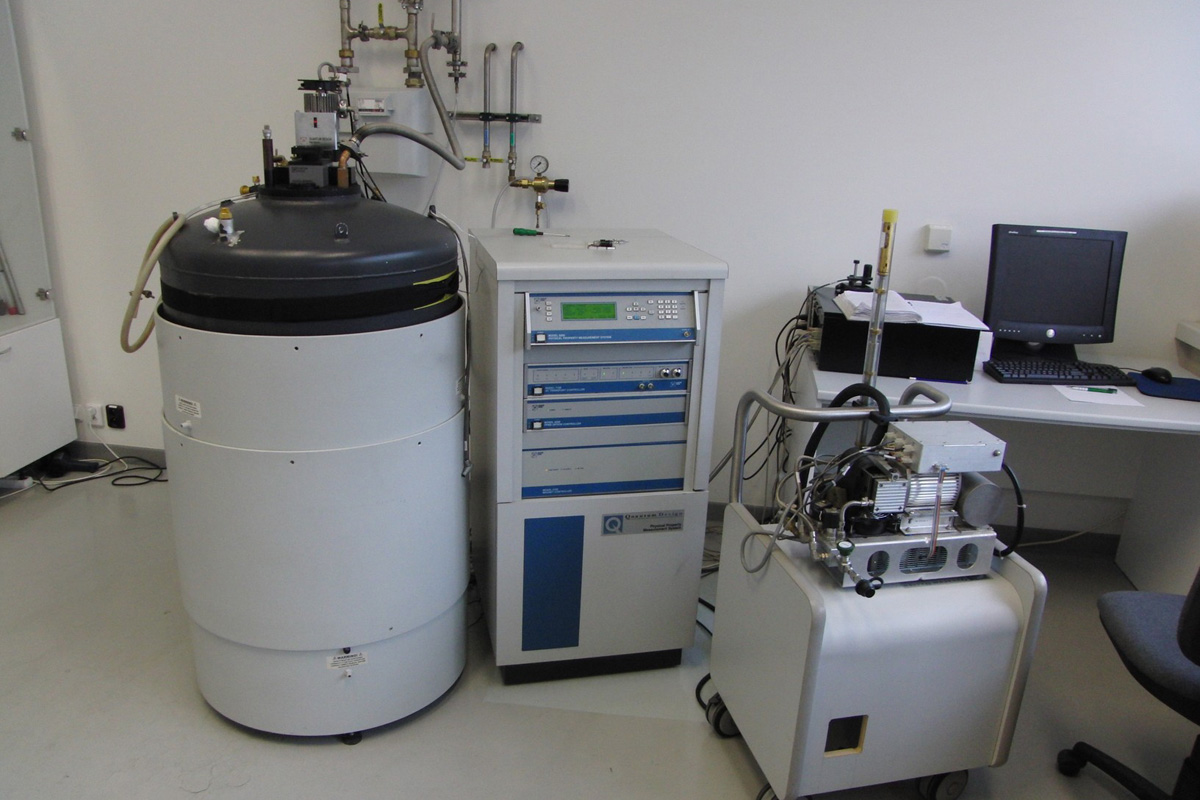 Typical applications
These machines are true work horses of measurement laboratories. One is located in the Troja and second in Cukrovarnická campus. Typically, it is used for general characterization via specific heat, transport and magnetizatic measurements in the fields up to 14T.
Available methods
All standart measurements are available, inclucing combination with rotator or 3He insert, where possible. Custom measurement are possible using dedicated sample holders (high frequencies, see list below). Dedicated cryostat in Troja campus for methods with near atomic resolution (AFM, MFM, PFM, Raman).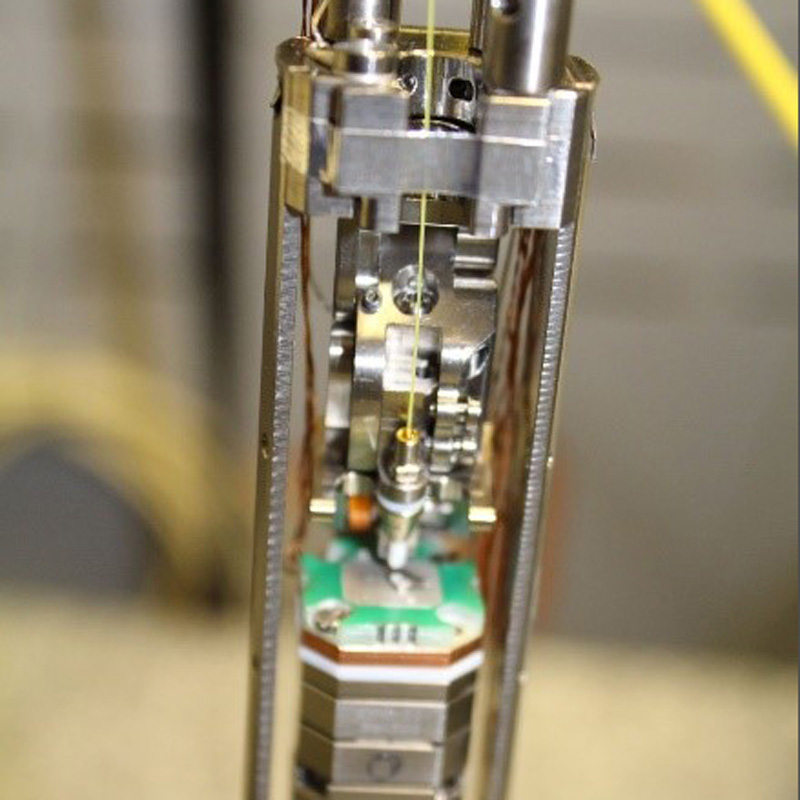 Sample environment
The cryostat is placed in the antidamping frame to suppress the vibration from the surroundings. The sample can be placed either in the He exchange gas or the sample chamber can be evacuated. The basic temperature span is 1.8-400K, this is extended by 3He insert reaching down to 0.38K. Magnetization can be measured up to 1000K. The maximum field is ±14 T (maximum sweep rate 0.6T/min) and electrical field ±200V.
Highest temperature
1000 K
Maximum magnetic field
14 T
PPMS14 cryomagnet located in Cukrovarnická campus