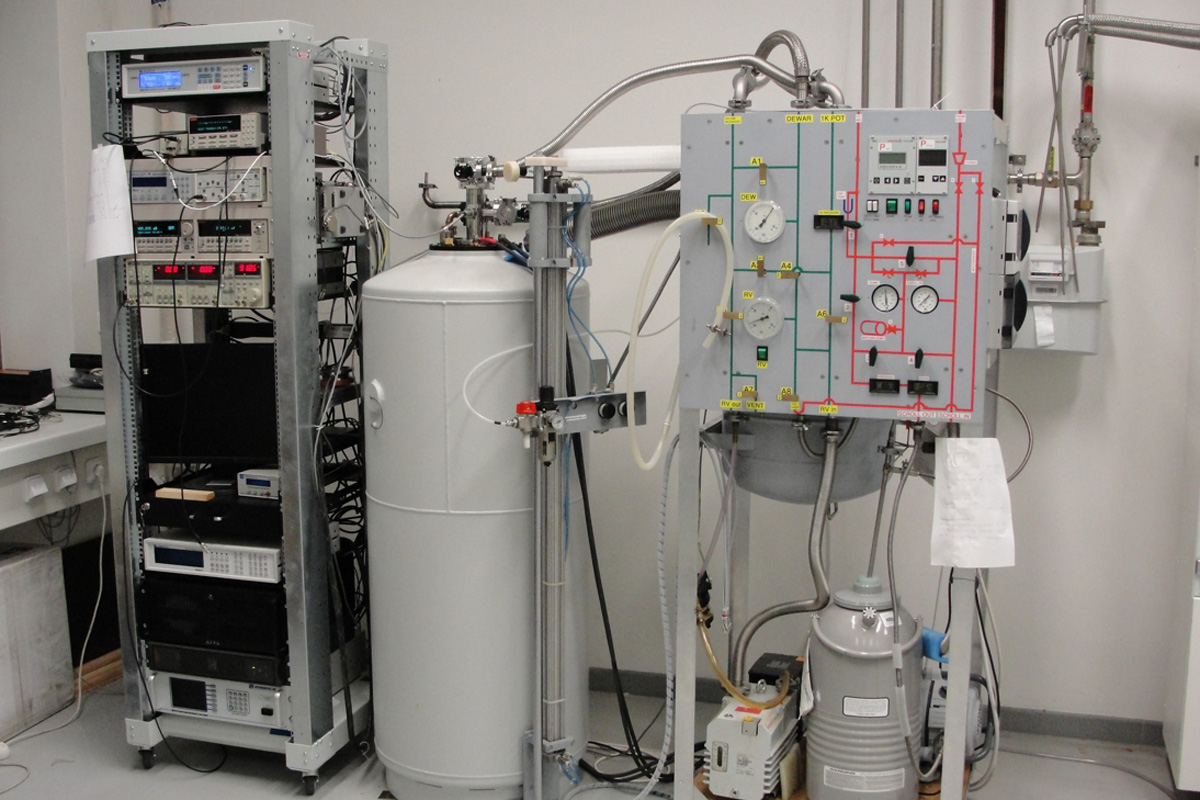 Typical applications
This state-of-the-art cryomagnet is used mainly for measurements at temperatures 30 mK – 400 K and magnetic field up to 9 T.
Available methods
All measurements done in 9T cryomagnet are driven via our own fork open source instrument control software NICOS or LabView. It allows various standard measurement techniques but also highly customizable user setups.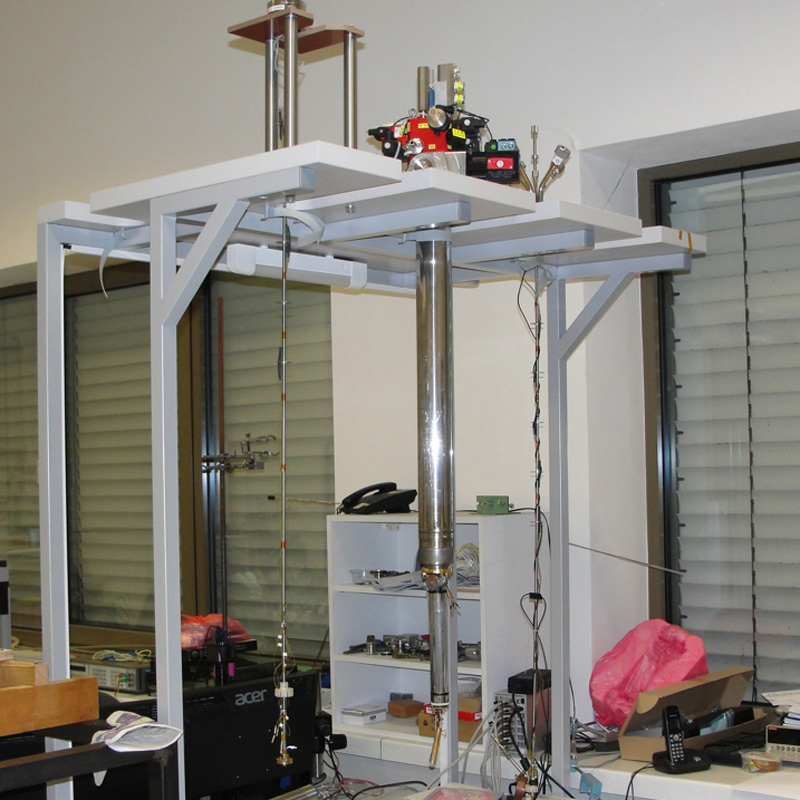 Sample environment
The cryostat is designed to accomodate 3He/4He dilution refrigerator stick from Leiden Cryogenics.
Highest temperature
400 K
Maximum magnetic field
9 T