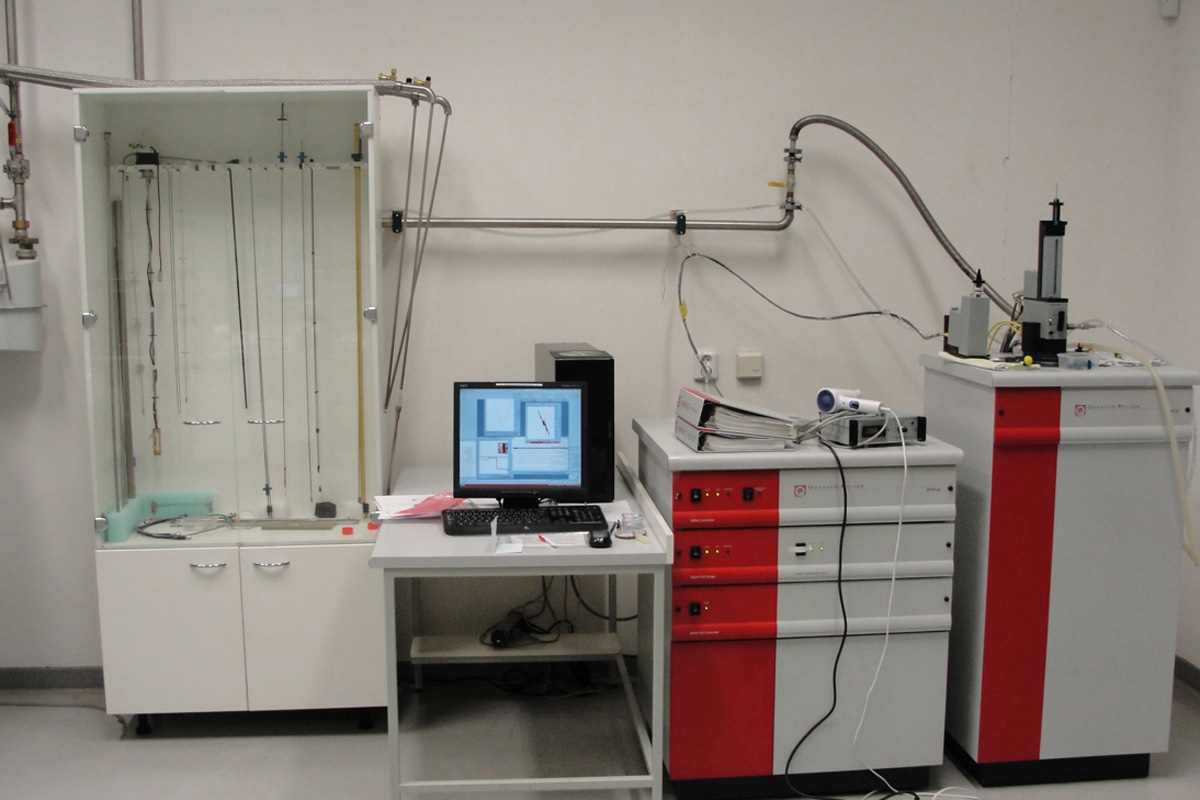 Typical applications
Two machines dedicated to sensitive magnetization measurement using SQUID-based read-out electronics. One is located in the Troja and second in Cukrovarnická campus. Designated for sensitive magnetization and AC susceptibility measurements, in-house made extension allows the application of electrical (both AC and DC) field for investigation of magnetoelectric response. The set of hydrostatic and uniaxial pressure cells suited for small sample space diameter is at disposal as well.
Available methods
All measurements are controlled via user-friendly MultiVu program, samples are place typically in drinking straws.
Sample environment
Cryostat allowing application of vertical magnetic field up to ±7 T and electrical field ±50V, the temperature can be controled between 1.8 K and 400 K (800K and angular dependencies on instrument at campus Cukrovarnická).
Highest temperature
800 K
Maximum magnetic field
7 T
MPMS cryomagnet located in Cukrovarnická campus
Rotator available in Cukrovarnická campus